Serpent bracelet, with a body wrapped in scales of rose gold, yellow gold, and distressed silver, punctuated with diamonds, ending on one side with an articulated head, paved with diamonds and animated with yellow sapphire eyes, set at its top with a rubellite cabochon, and on the other side with an articulated tail paved with diamonds and set with a ruby cabochon.
---
Share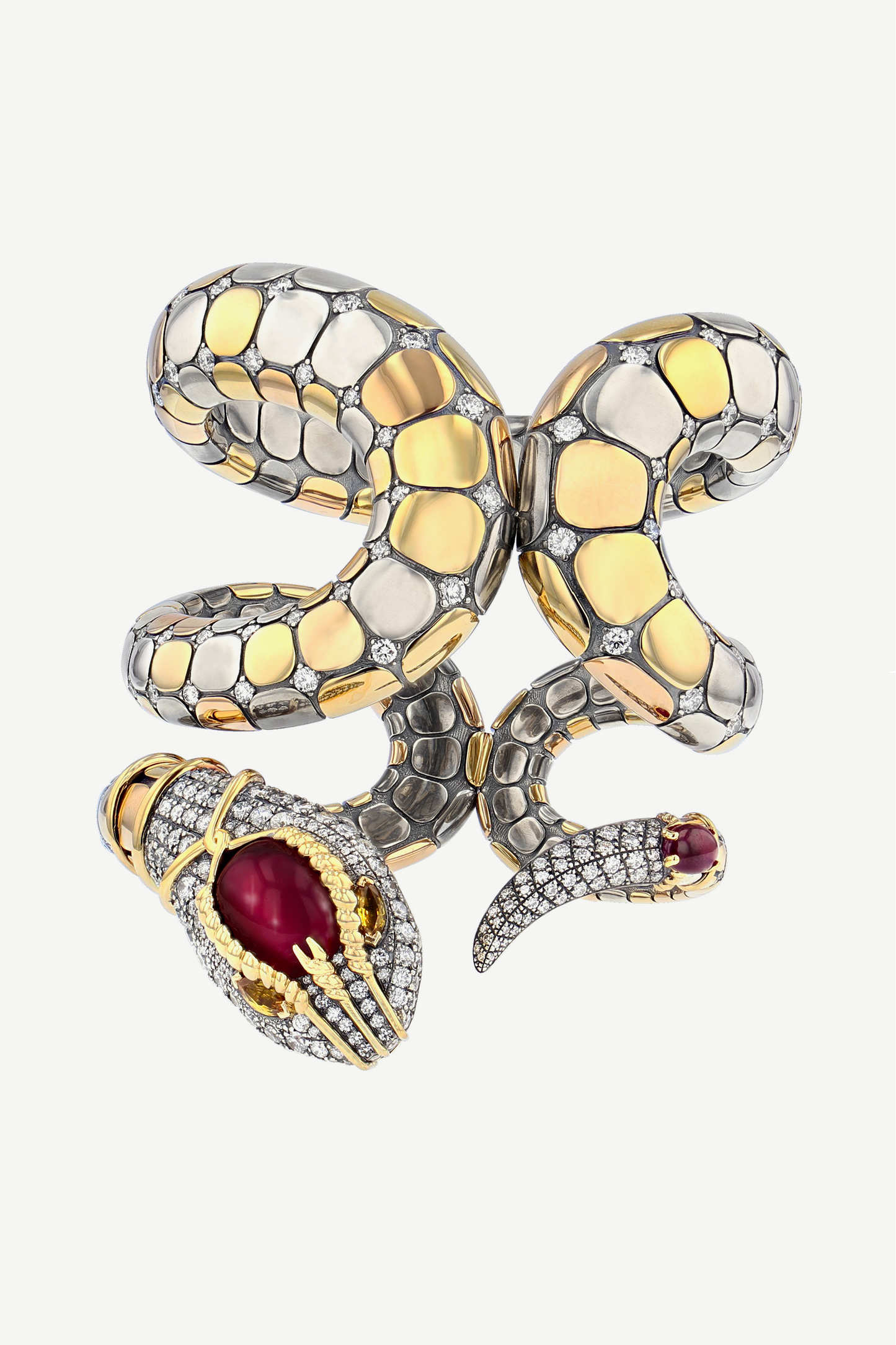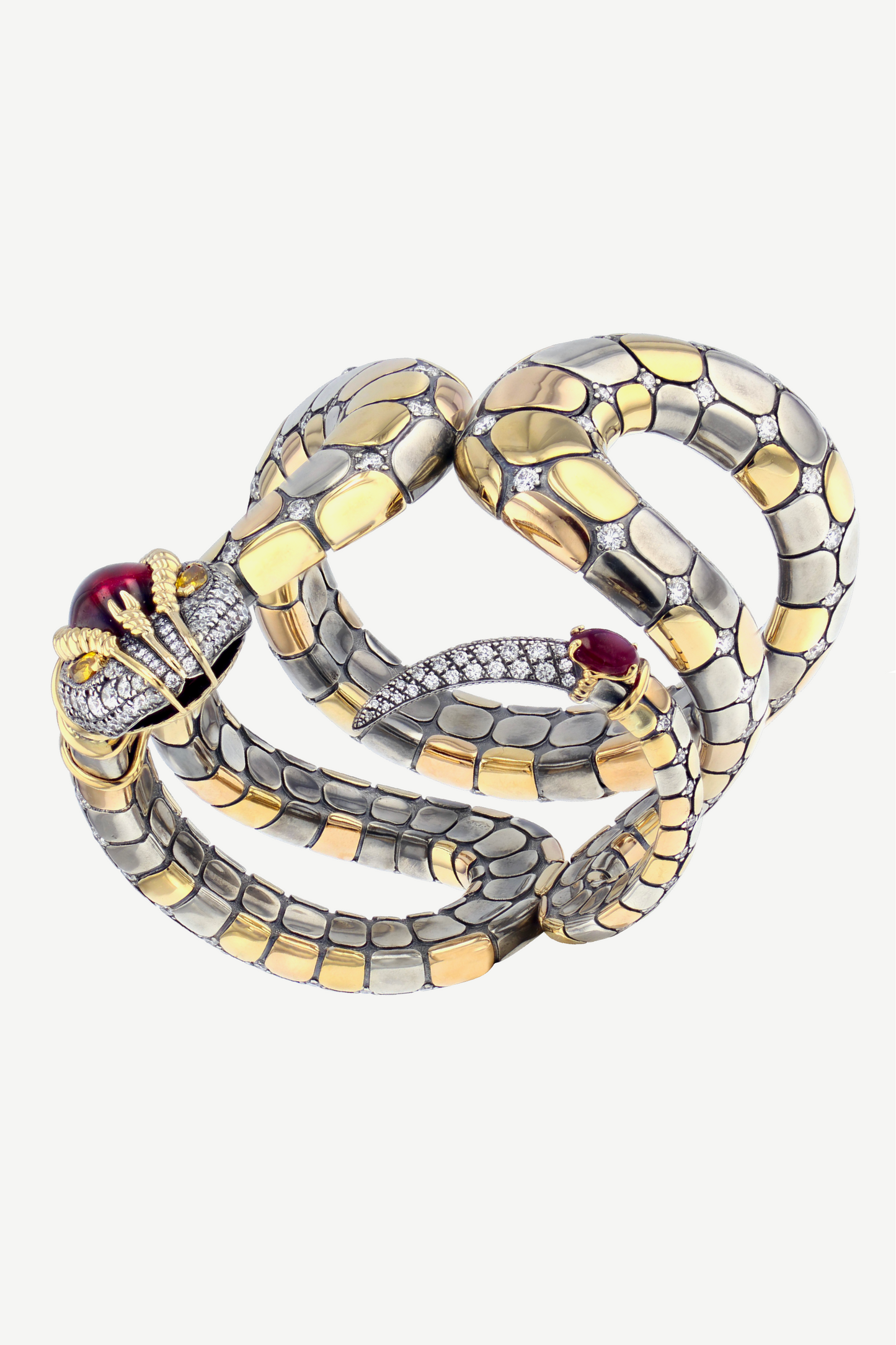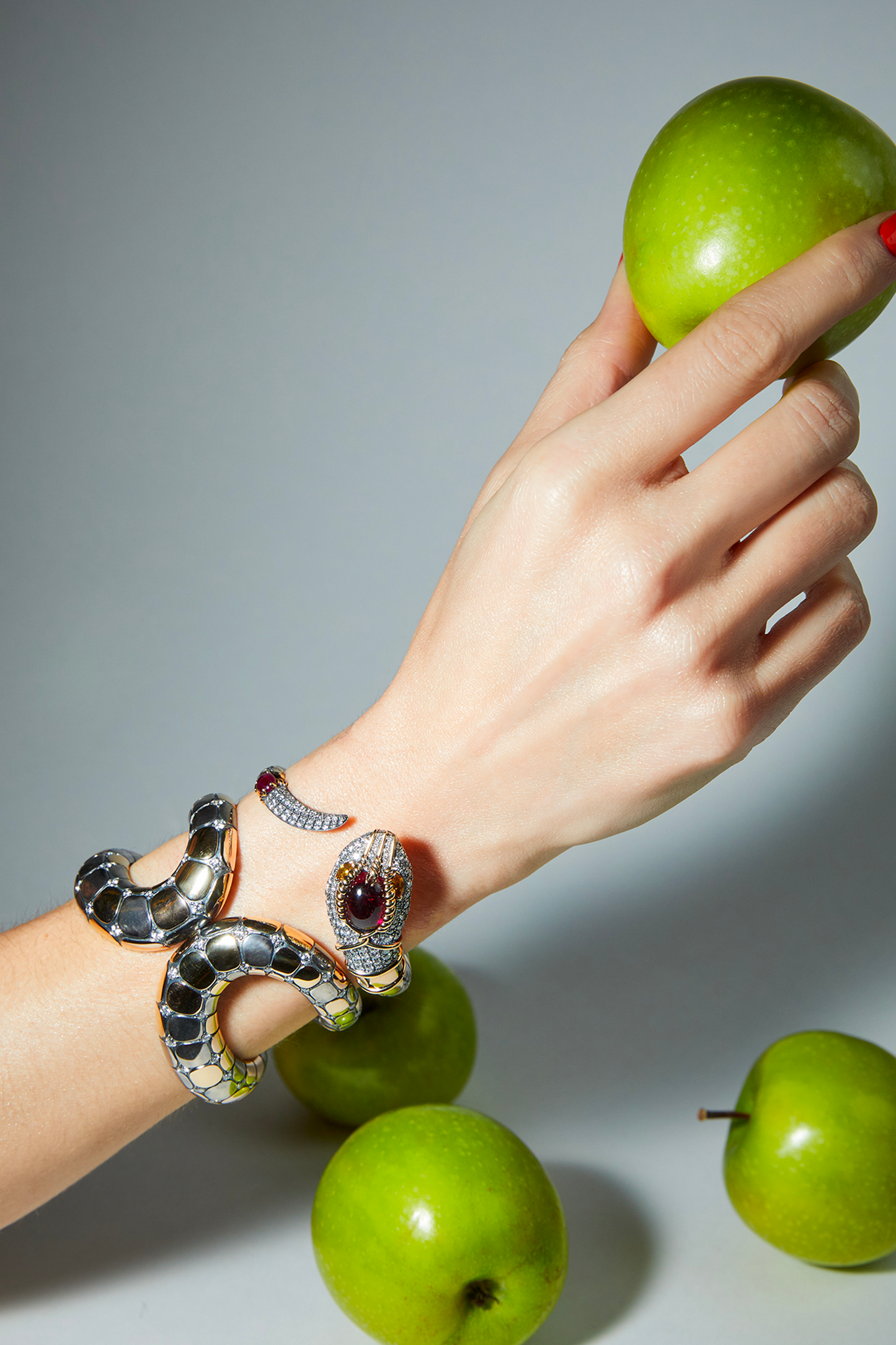 Product details
Materials
Diamonds: 9.9 cts
Rubelite: 8.88 cts
Yellow Sapphire: 0.6 cts
Ruby: 0.8 cts
18K Yellow & Rose Gold : 71g
Distressed Silver: 173g
Unique Piece
Made in France
Reference
MN04019900OS
Craftsmanship at the service of perfectionism
Perfectionism is illustrated at all stages of creation and production of our pieces of jewellery. We leave no room for chance, and each step requires time, precision, and rigor on which we never compromise.
Indeed, each jewel is the result of a demanding collaboration with the best experts in their fields, diamond or gemologists, model makers, setters, polishers, or engravers, we work in synergy with each of them to achieve excellence.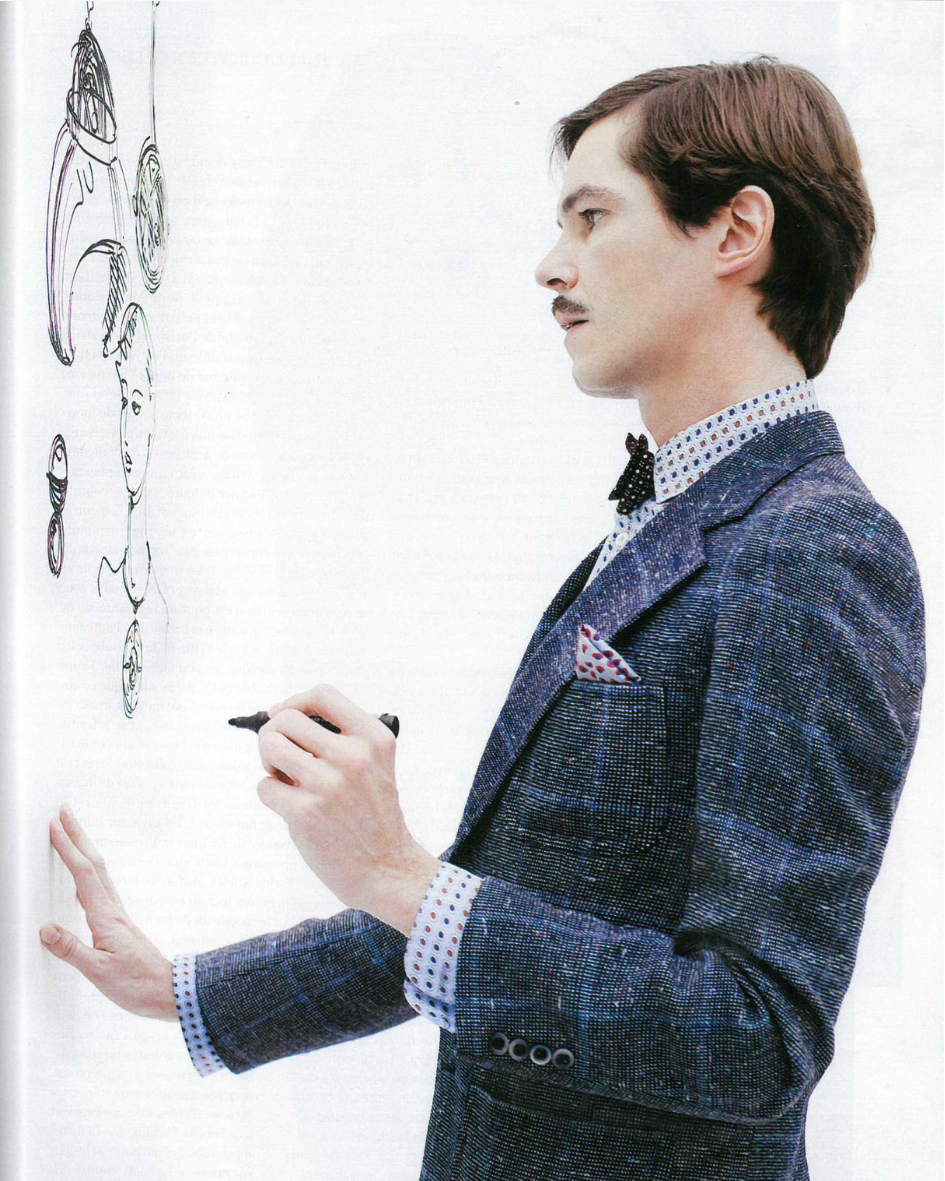 The drawing
Passionate about drawing since always, the creator's work always begins with a story, a sketch, a drawing.
Elie Top always draws with a perfectionist obsession with detail and a very concrete vision of the beauty of the jewel and the style of its wear. The sketch becomes a drawing and is then transformed into a 3D model by our workshop experts.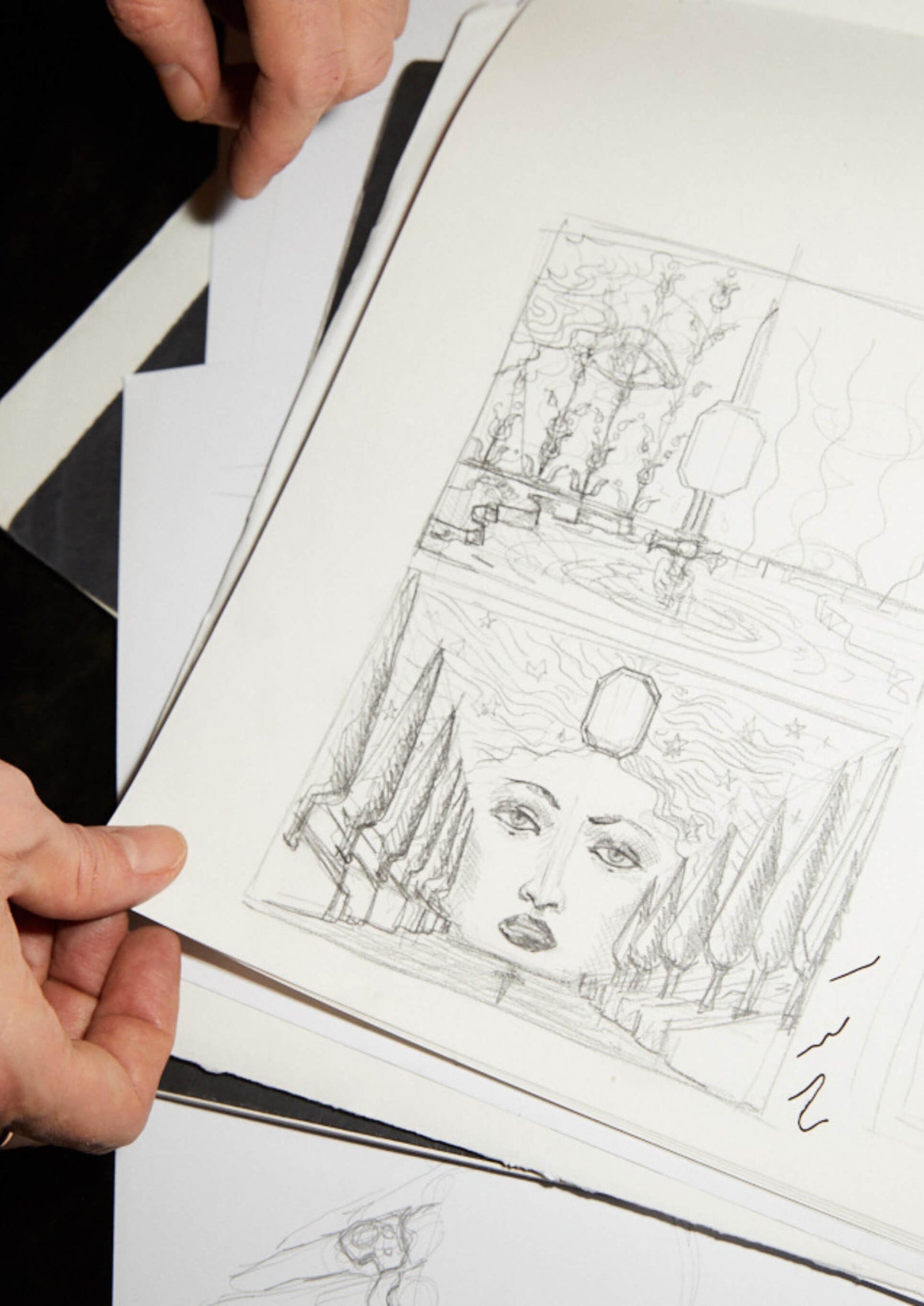 The search for stones
In most cases, the stones are sourced from our suppliers who guarantee the traceability and quality of our stones.
As far as possible, Elie Top, who has always had a spirit of transformation, likes to hunt for old stones, and he willingly tackles the challenge of transforming a jewel of yesterday into a jewel of today. All our models set with an ancient stone are the subject of a special indication on the product sheet. This is Upcycling in jewellery seen by Elie Top!
The making
Our jewellery is entirely made in France in several French workshops with exceptional craftsmanship, all RJC (Responsible Jewellery Council) certified, which guarantees the total traceability of our supply chain.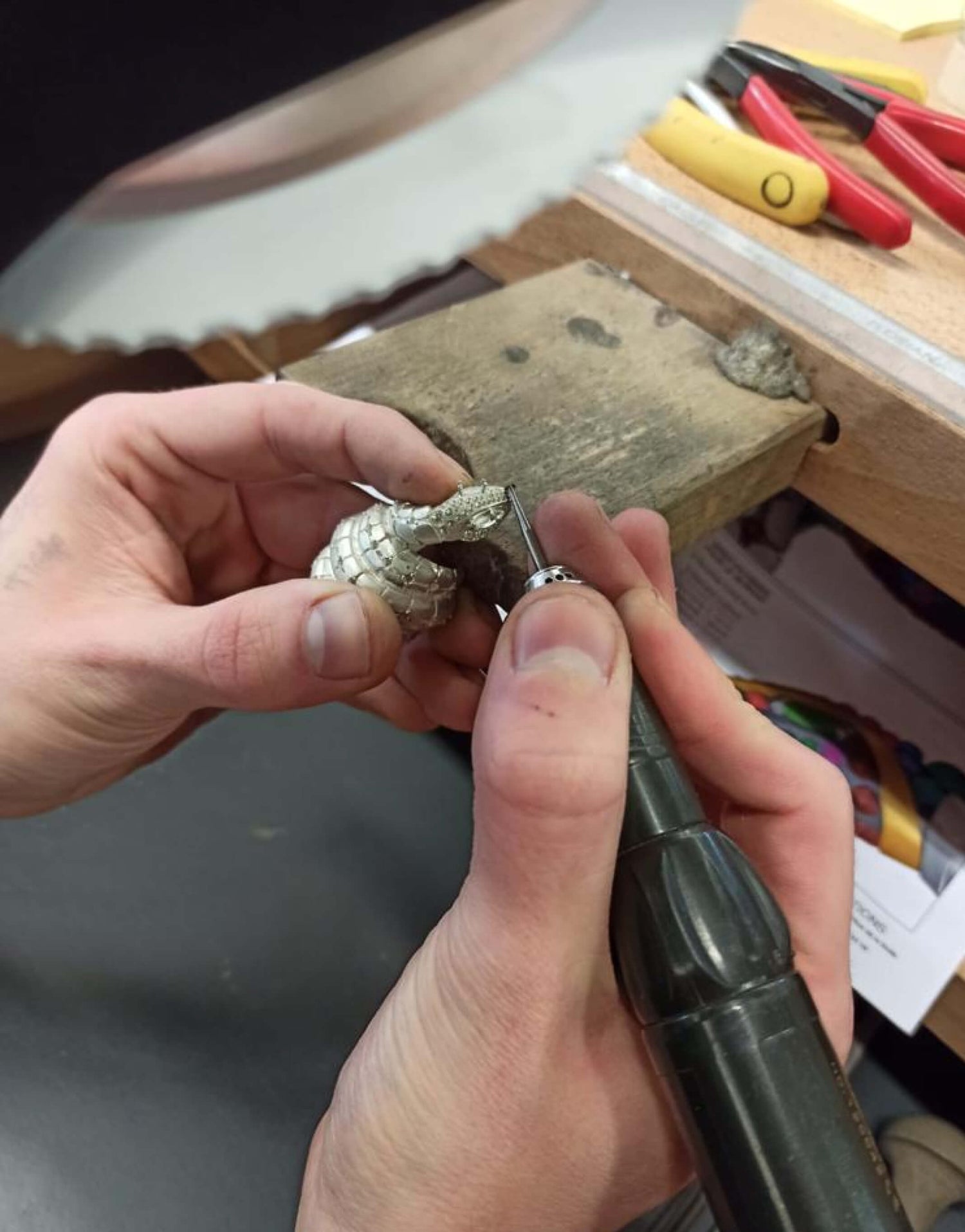 The box and maintenance
We have designed prestigious boxes to highlight an exceptional jewel and to protect it from friction, humidity and light. Boxes to cherish and protect your jewellery on a daily basis.